Can you imagine a world where biologists will develop medicines directly from home using Augmented and Virtual Reality solutions?
That world is almost here.
Last week we interviewed our CTO, Nikolas Gaio and Emanuele Borasio, CEO and founder of

weAR s.r.l. to discuss the "ARinBio" project. A collaboration funded by DIGIBCUBE

that aims to develop an Augmented Reality solution for Bi/ond's Organ-on-Chip system.
How can Augmented Reality make biological R&D faster and more accurate?

The biotech field just found an ally in Augmented Reality (AR), and two companies are looking for researchers to start a pilot.
Could you imagine a biologist developing and testing a new drug from home?
Emanuele Borasio, CEO and founder at weAR and Nikolas Gaio, co-founder at Bi/ond, have a clear vision for their ambitious project: enable biologists to process data, perform experiments and collaborate by using AR and Virtual Reality (VR).
The project is called ARinBIO, and it is as ambitious as realistic.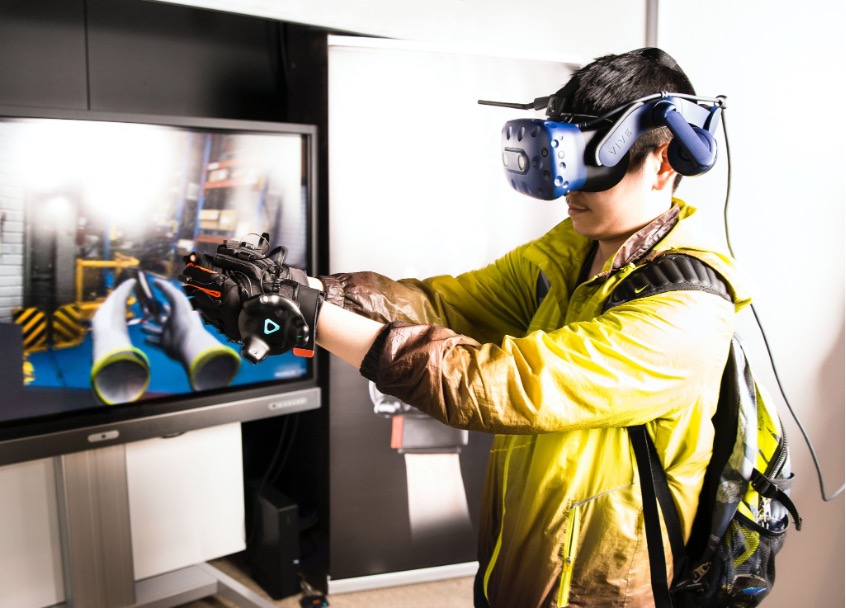 AR and VR are already used in several fields, such as pilot training and supporting surgeons.
How can AR contribute to new drug discoveries and developing new solutions in biotech?
Emanuele Borasio (EB): Immersive technologies such as AR ad VR have been used since the '60, the problem was the lack of an appropriate hosting device. Now, everyone can acquire accurate devices like Oculus Quest™, and you can share virtual content with a large audience.
You can use immersive technology to fix problems inside devices, and by using AR glasses you can have a clear overview of the instruction manual while you are performing a procedure.
You can represent a lot of information in real-time by pointing your device, putting on glasses, and seeing how to fix a problem.
You can even enter a virtual reality room where you can collaborate and work on building up a piece of machine together.
How can AR support biologists and biotech? And what has been done so far?
With AR, researchers can see the information appearing next to advanced tools like Organ-on-Chips (OOC), check the user manual and upload data.
Nikolas Gaio (NG): I believe that AR and VR in biotech could enable a new way to visualize data and make decisions in the biological lab. Biologists will be able to inspect more data in parallel, and understand what is happening to some samples without going back and forth to the lab. The intermediate and manual steps required to perform an experiment are actually making the process more prone to error by delaying the biologists' decision.
In many cases, biologists are taking hundreds of pictures and graphs hosted on a PC that is not in the lab. With AR they could enter the images gallery without moving. This new approach will minimize the time while increasing the accuracy.
We believe that one day those data could also enable us to predict results and visualize the prediction through the glasses or a tablet.
Streamlining every step in the biological labs could also get us a step closer to personalized medicine, which requires even more accurate data. Our aim is to help biologists to handle the growing amount of data and empower them to perform personalized testing with a high level of accuracy.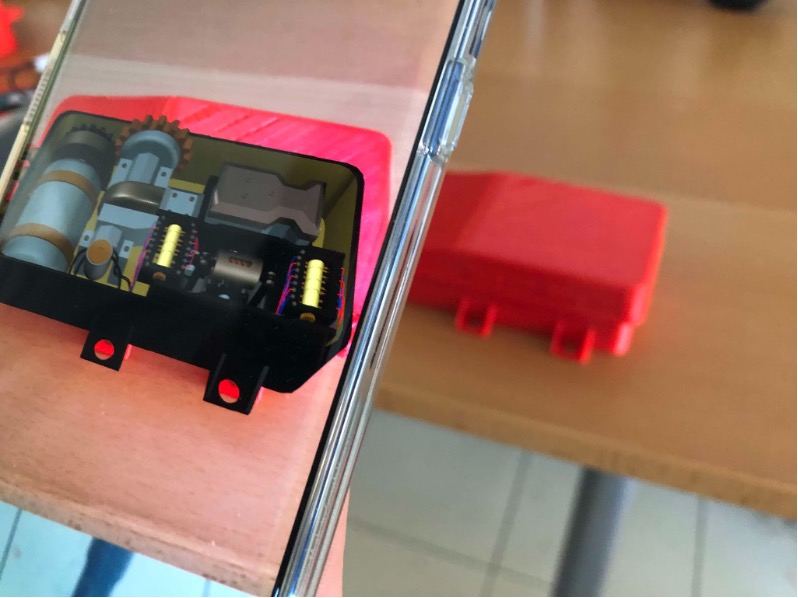 You are now launching the ARinBIO project. What is it about and how are you going to collaborate if you are in different countries?
ARinBIO started from the needs of our customers, which are working on Organ-on-chip and in vitro models. Those researchers are looking for adding more complexity in their model by collecting data from sensors, while using a simple procedure to perform their tests.
Thanks to the experiences of our customers, we had the idea of using AR to enable complexity by using intuitive tools.
We approached weAR suggesting this project, and they were enthusiastic to collaborate with us. After that, we applied and received a European grant from the DIGIBCUBE (https://digibcube.eu) to support our activities.
We are looking for early adopters: biologists working with OOC technology willing to use this prototype to make their research more effective and their results more predictable.
Everyone following this description is welcome.
EB: At weAR, we have been already testing our technology with surgeons operating hands-free on a 3D model of a human body. The results are astonishing.
Indeed, the use of smart glasses will enable biologists to operate hands-free, far away from the lab, or even by working from home. Our aim is to speed up the development of personalized medicine with a tool that enables complexity with an intuitive user experience.
How do you see AR and biotech finding solutions together?
EB: AR is a shortcut to communicate better, faster and more efficiently. In the near future, I see a combined use of human factors and AI to solve critical issues while operating safely. Operating with AI requires more data for training the algorithms, so we'll need to use AR in OOC for a while to collect the information and eventually enable AI in the lab to make better and more accurate suggestions.
NG: We could see a future where biologists won't necessarily need to enter the lab. A virtual reality solution will enable biologists to control the lab from the office. This would cut the costs and the risks of performing experiments in the lab with viruses, and empower biologists to use more time to elaborate the results instead of performing the experiment.
The combination of OOC technology and AR will radically change the approach to drug testing and data management in the biotech field. Bi/ond and weAR are ready to launch the pilot and willing to collaborate with ambitious researchers to make the next step towards better, more accurate, and personalized medicine.
This project has received funding from the European Union's Horizon 2020 research and innovation programme under grant agreement No 824920.