Bi/ond is getting ready to officially launch its microchip solution for culturing complex 3D tissues and to do so, it is partnering with a brilliant and well-experienced individual, Ewoud Ouwerkerk, Commercial Director of Twist Bioscience.
Bi/ond is a rapidly growing company empowering biological innovation by engineering microchips that nourish, stimulate, and monitor cells enabling biological innovation.
The potential of this technology meets the successful experience of Ewoud Ouwerkerk in supporting innovative biotech companies.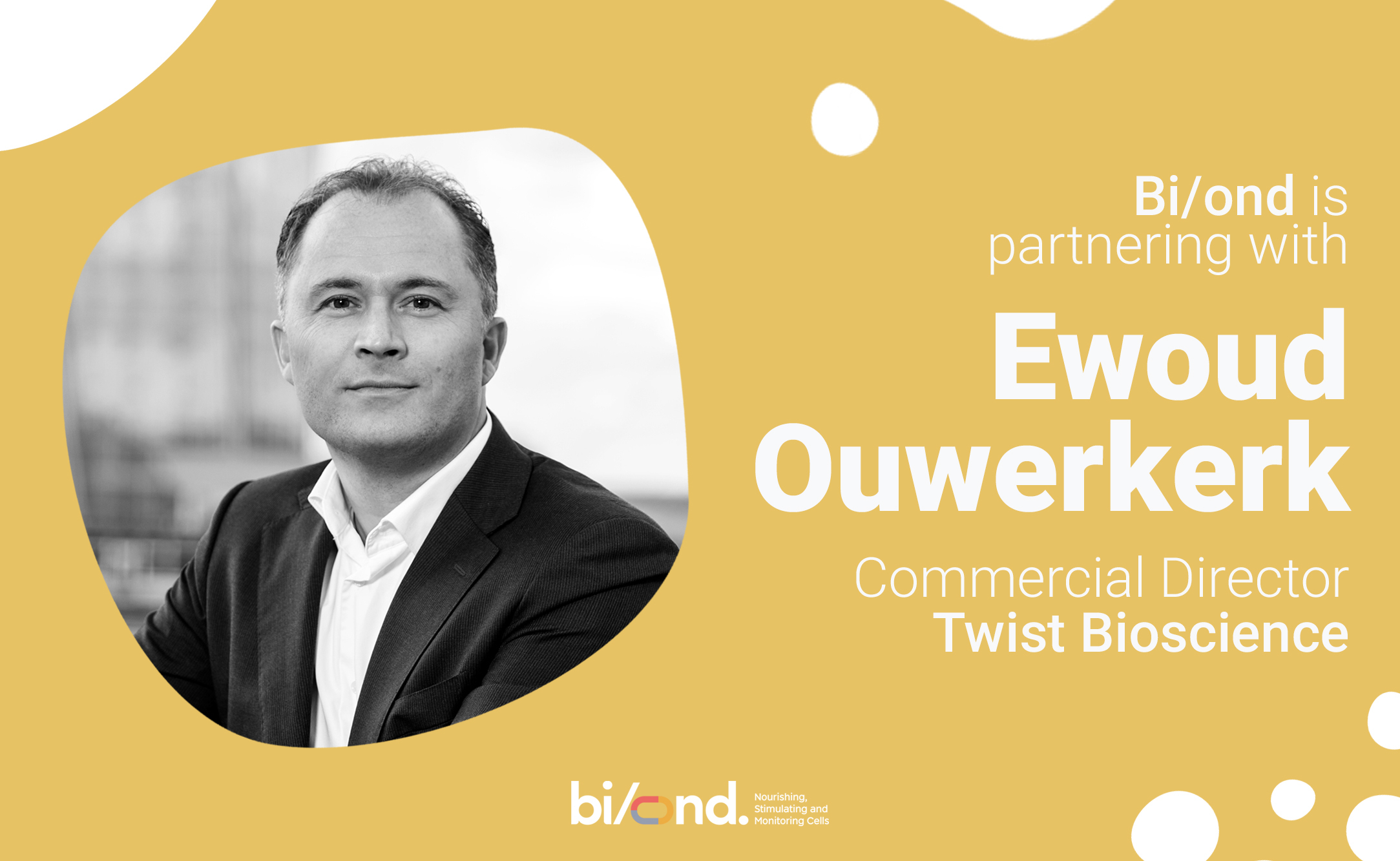 Ewoud will work closely with the leadership team as Bi/ond introduces microchip solutions for culturing complex 3D tissues (organoids, ex vivo tissue, spheroids, microtissues).
"Ewoud is a unique leader who has a track record of exceptional commercial strategy and execution," said Cinzia Silvestri, co-Founder and CEO of BIOND.
"His phenomenal success at Twist Bioscience illustrates his ability to support the building of a world-class organization. We look forward to Ewoud's guidance as we advance our first product to market in support of our mission to develop INCLUSIVE and PRECISE cures for all by engineering microchips that mimic a human body. This collaboration with Ewoud Ouwerkerk will boost adoption of Microphysiological system solutions and unlock the full potential of Bi/ond on the market."
Ewoud Ouwerkerk currently serves as EMEA's Commercial Director of US biotech company Twist Bioscience, a leading synthetic biology and genomics company, where he is responsible for planning, developing and implementing commercial strategies with the main goal to support and accelerate growth. He joined Twist just prior to the launch of its synbio product line and subsequently supported the introduction of the next-generation sequencing (NGS) portfolio. Prior to joining Twist Bioscience, during the past 20 years, he held positions of increasing commercial focus. Ewoud holds a degree in biochemistry and business administration.